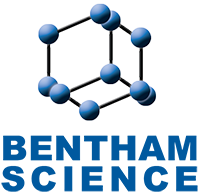 Bentham Science https://www.benthamscience.com founded in 1994 and has become a major international publisher of medicine and pharmacology. 125 hybrid journals a high Impact factor and 41 open access, as well as more than 1,300 books.
It publishes 9,000 peer-reviewed academic articles per year, and major strengths include chemistry, pharmacology, medicine, and engineering.
Bentham journals list by subject area https://www.benthamscience.com/browse_by_subject
Bentham journal list by Impact Factor value: https://www.benthamscience.com/journal-impacting-science
The increase in value of all Bentham Science journals over the past 20 years is mainly due to a thorough and innovative publication process of scientific articles, where more than 60 percent of them are rejected.
Bentham Science's high quality standards are due to a "peer review process" that is among the most robust in the world.
"Peer review" ensures high-quality scholarly literature for all readers and researchers. Scholars around the world engage in peer review, as editors of academic journals, as authors submitting their work to international journals, or as peer reviewers themselves.
Peer review is the cornerstone of scholarly publishing: the rock on which all scholarly knowledge, citations, reuse and research integrity are based.
There are many Bentham Science journals that have high "Impact Factors."
For more details see this page https://www.benthamscience.com/journal-impacting-science
This is due to a unique and rigorous peer review process that ensures that all published research articles meet the highest standards of quality and integrity. As soon as articles are submitted to a Bentham Science journal, they are initially evaluated by the editor to determine whether or not they meet the goals and scope. Author guidelines are also checked; this corresponds to the standard JEO (Journal Editorial Office) process that is now uniform across all major international publishers.
Articles are quickly rejected and returned to the authors if they do not meet the journal's standards or if they do not pass our initial evaluation. Reviewers are carefully selected to ensure a high-quality publication process.
Double-blind reviews are performed by researchers who have been vetted for background, profile and previous publications. Bentham's "peer reviewers" are ranked within our pool of more than 60,000 active researchers based on their previous performance, speed and usefulness of review.
No other publisher does this. Bentham's "peer review" is based on the selection of a pool of vetted and verified experts. By design, our editors are NOT involved in the selection of peer reviewers! This removes bias and dramatically reduces the risks of research misconduct in peer review.
The editors-in-chief competently perform three quality checks.
The Editor-in-Chief of each journal, who is also an expert in the field of the issues covered by the journal, is consulted at least three times on the suitability of each article:
- First, upon receipt of the manuscript, the editor will determine whether it fits the aims and purpose of the journal, and if it passes this initial assessment and the article is indicated as interesting the process for peer review is opened.
- Second, after receiving peer review reports from between two and four independent reviewers, the paper is reviewed again by Bentham.
- Third, after the author(s) edit the manuscript in light of the peer review reports, the scientific board of Bentham journals make the final decision.
The editor-in-chief can reject the manuscript at any of these stages if they are not completely satisfied with its quality. They then make decisions on articles in the usual way: 1) reject, 2) return to authors with minor or major revisions, and then, if appropriate, 3) accept.
Even with such high quality standards, we are usually able to complete the peer review within 4-6 weeks.