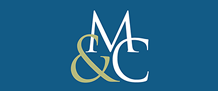 An innovative e-Books collection with his dynamic method of information now essential for the research and development in the scientific educational community of engineering and computer science.
Synthesis consists of 75-150 pages  Monographs "Lessons" in the format of a self-contained electronic book that synthesizes an important research topic or industrial development prepared by an expert in the field.
The "Lessons" dedicated to the topics of emerging research areas in the rapid development, are a real attraction for researchers and students in the academic world in the research and industry.
Synthesis Series
Complete list of the Series  contents with related links:
Algorithms and Software in Engineering
Antennas
Artificial Intelligence and Machine Learning
Assistive, Rehabilitative, and Health-Preserving Technologies
Biomedical Engineering
Chemical and Biochemical Engineering
Communication Networks
Communications
Computational Electromagnetics
Computer Architecture
Computer Graphics and Animation
Computer Science
Computer Vision
Control and Mechatronics
Data Management
Data Mining and Knowledge Discovery
Digital Circuits & Systems
Distributed Computing Theory
Electrical Engineering
Emerging Trends in Librarianship
Energy & the Environment: Technology, Science, & Society
Engineering
Engineers, Technology, & Society
Global Engineering
Human-Centered Informatics
Human Language Technologies
Image, Video, and Multimedia Processing
Information Concepts, Retrieval, and Services
Information Security, Privacy, & Trust
Mathematics & Statistics
Mobile & Pervasive Computing
Nuclear Technology and Society
Power Electronics
Professionalism and Career Advancement for Scientists and Engineers
Quantum Computing
RF/Microwaves
Signal Processing
Software Engineering
Solid State Materials and Devices
Speech and Audio Processing
Synthetic Biology
Technology, Management, & Entrepreneurship
Tissue Engineering
Visualization
Up to date, this e.Book collection counts  1025 e-book titles to which about 100 new titles published each year will be added
New series and titles will be added over the years and the lessons will be revised and existing updated, depending on the need.
All this helps to make the collection more dynamic compared to many traditional reference products.
Please click below to consult the complete list:
2017 Morgan & Claypool Synthesis eBooks Frontlist
2017 Morgan & Claypool Synthesis eBooks Library Master List
2018 Morgan & Claypool Synthesis eBooks Master List
2019 Morgan & Claypool Synthesis eBooks Master List
2020 Morgan & Claypool Synthesis eBooks Master List
Morgan & Claypool Synthesis eBooks Master List 8.4.2020
Morgan & Claypool Synthesis eBooks Master List as of 10.29.2021
M&C Synthesis eBooks Complete List