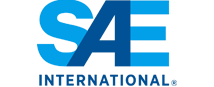 SAE International (formerly known as Society of Automotive Engineers) is a global association of engineers and related technical experts in the aerospace, automotive and commercial-vehicle industries. Established in 1905, SAE International has over 128,000 global members and is well known in the United States for its ratings of automobile horsepower and setting the standards (SAE J300) for the performance of motor oil viscosity.
As the convergence of electrical engineering and transportation science accelerates, SAE eBooks  are now available in IEEE Xplore platform and  have a wider breadth of coverage in a increasingly important adjacent fields.
SAE e.Books Library is a collection with one-stop access to 290 eBook titles, with a backfile to 1990.
It provides  in-depth, cutting-edge information on emerging topics in the Aerospace, Automotive, and Commercial Vehicle fields, offering technical guides that can be applied to the practice and study of key topics, detailed information that goes beyond the surface, related to design, systems, engines, materials, and new technologies to support research, product development, and design.
Every year approximately 30 new titles will be added in IEEE Xplore platform and the titles broken out into chapters, for easier discovery and access.
View the 2023 Frontlist for SAE eBooks Library