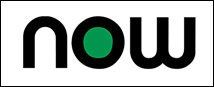 Now Publishers is an international press that has built a reputation among readers, authors, editors, and librarians worldwide as a source of trusted, peer-reviewed publications in business, economics, computer science, and engineering.
IEEE has partnered with Now Publishers to bring the Foundations and Trends® Technology eBooks Collection to the IEEE Xplore digital library.
Now Publishers Foundations and Trends® Technology eBooks Library  is a new collection of high  quality eBook titles provides a quick, trustworthy introduction to emerging topics in engineering and computer science. The collection includes 525 titles dating back to 2004, and is an exceptional resource for graduate students, corporate engineers, and researchers exploring a new topic or looking for a high-level introduction to a new subject area.
It gives practitioners early access to comprehensive overviews of new technologies providing  short reviews and tutorials of approximately 150 pages in monograph form.
View the 2023 Frontlist for Now Publishers Foundations and Trends® Technology eBooks Library