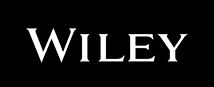 IEEE-Wiley Telecommunications e.Books Library is a collection with subject matter specifically related to Telecommunications which offers 395 titles with relevant content and applicable for students, researchers, and practicing engineers in this field.
Every year approximately 15 new titles will be added in IEEE Xplore platform and the collection has a backlist to 2007.
This online resource includes practical and professional handbooks, introductory-advanced texts and reference works with an emphasis on leading areas of research in telecommunications.
The key authors of the collection titles are prestigious such professors coming from relevant Enigineering Schools, IEEE members and researchers coming from the most mportant Telecomunications Companies such Ericsson, Nokia, Motorola e Qualcomm.
The main content areas are: Antenna & Propagation, Audio & Speech Processing & Broadcasting, Communication Technology, Networks, Mobile & Wireless Communications, Networking & Broadcasting, Optical Communications, Satellite Communications and Signal Processing & Analysis.
IEEE-Wiley Telecom eBooks Library 2017
IEEE-Wiley Telecom eBooks Library 2017 Final Title List
IEEE-Wiley Telecom eBooks Library 2018 Tentative Frontlist
 IEEE-Wiley Telecom eBooks Library 2020 Tentative Frontlist
IEEE-Wiley Telecom eBooks Library 2022 Tentative Frontlist