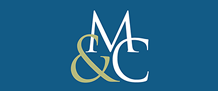 Una collezione di e-Books innovativa per il suo metodo dinamico di informazione oggi essenziale per la ricerca e lo sviluppo nella comunità educativa scientifica di ingegneria ed informatica.
Synthesis è costituita da Monografie "Lezioni" di 75-150 pagine nel formato di un libro elettronico  self-contained che sintetizza un importante argomento di ricerca o di sviluppo industriale redatto da un esperto nel campo .
Le "Lezioni" dedicate ad argomenti emergenti per aree di ricerca in così continuo rapido sviluppo, sono  una vera attrazione per ricercatori e studenti nel mondo accademico in quello della ricerca e dell'industria.
Synthesis Series
Elenco completo del contenuto delle Series con i relativi link
Algorithms and Software in Engineering
Antennas
Artificial Intelligence and Machine Learning
Assistive, Rehabilitative, and Health-Preserving Technologies
Biomedical Engineering
Chemical and Biochemical Engineering
Communication Networks
Communications
Computational Electromagnetics
Computer Architecture
Computer Graphics and Animation
Computer Science
Computer Vision
Control and Mechatronics
Data Management
Data Mining and Knowledge Discovery2019 Morgan & Claypool Synthesis eBooks Master List
Digital Circuits & Systems
Distributed Computing Theory
Electrical Engineering
Emerging Trends in Librarianship
Energy & the Environment: Technology, Science, & Society
Engineering
Engineers, Technology, & Society
Global Engineering
Human-Centered Informatics
Human Language Technologies
Image, Video, and Multimedia Processing
Information Concepts, Retrieval, and Services
Information Security, Privacy, & Trust
Mathematics & Statistics
Mobile & Pervasive Computing
Nuclear Technology and Society
Power Electronics
Professionalism and Career Advancement for Scientists and Engineers
Quantum Computing
RF/Microwaves
Signal Processing
Software Engineering
Solid State Materials and Devices
Speech and Audio Processing
Synthetic Biology
Technology, Management, & Entrepreneurship
Tissue Engineering
Visualization
Ad oggi questa collezione e.Book conta 1025 titoli ai quali si aggiungeranno circa 100 nuovi titoli pubblicati ogni anno.
Nuove serie e nuovi titoli/lezioni si aggiungeranno negli anni e le lezioni esistenti saranno riviste ed aggiornate a seconda delle necessità.
Tutto questo contribuisce a rendere la collezione più dinamica rispetto ai molti prodotti di riferimento tradizionale.
Per vedere la lista completa clicca qui
M&C Synthesis eBooks Library Forthcoming titles 2017
2017 Morgan & Claypool Synthesis eBooks Library Master List
2018 Morgan & Claypool Synthesis eBooks Library Master List
2019 Morgan & Claypool Synthesis eBooks Master List
2020 Morgan & Claypool Synthesis eBooks Master List
Morgan & Claypool Synthesis eBooks Master List 8.4.2020
Morgan & Claypool Synthesis eBooks Master List as of 10.29.2021