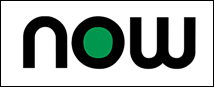 Now Publishers è una casa editrice internazionale che si è costruita una reputazione tra lettori, autori, editori e bibliotecari di tutto il mondo come fonte di pubblicazioni "peer reviewed" e riconosciute in ambito aziendale, economico, informatico e ingegneristico.
IEEE ha stretto una partnership con Now Publishers per ospitare la raccolta di eBook di tecnologia Foundations and Trends® nella libreria digitale IEEE Xplore.
Now Publishers Foundations and Trends® Technology eBooks Library è nuova raccolta di titoli eBook di alta qualità che offre un'introduzione rapida e affidabile ai temi emergenti dell'ingegneria e dell'Informatica. La raccolta comprende 525 titoli che risalgono al 2004 ed è una risorsa unica per gli studenti laureati, ingegneri aziendali e ricercatori che esplorano un nuovo argomento o cercano un'introduzione di alto livello a una nuova area tematica.
Offre inoltre ai professionisti un'anteprima a panoramiche complete di nuove tecnologie fornendo brevi revisioni ed esercitazioni di circa 150 pagine con  formato di monografia.
View the 2023 Frontlist for Now Publishers Foundations and Trends® Technology eBooks Library