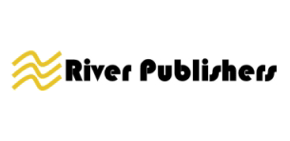 River Publishers is an international publisher, headquartered in Denmark, who publishes research monographs, professional books, textbooks, edited volumes and journals with a focus on key research areas within the fields of Science and Technology.
IEEE has partnered with River Publishers, a leading technical book publisher, to bring their high-quality eBooks to the IEEE Xplore digital library. River Publishers works with globally respected and well-established book series editors, many of whom are key IEEE fellows and volunteers.
Topics of the eBooks collection are relatively broad, but mostly focus on Communications, Circuits and Systems, Information Science and Technology, and Computers.
River Publishers eBooks Library is available in the IEEE Xplore platfom and allows the access to approximately 190 titles, with 160 titles from 2015–2020, plus an additional 30 forthcoming titles in 2021 .
The e.books collection offers quality content and solutions in a wide range of engineering areas such as Automation, Cntrol and Robotics, Biomedical Engineering, Circuits and Systems, Energy Management, Optics and Photonics, Information Science, Polymer Science, Security and Digital Forensics, and Transport Technology
It provides today's professionals and students with cutting-edge books from the world's top authorities
The e.book collection is intended  for graduate level students, researchers, engineers and professionals
Strong connection with IEEE (IEEE Fellows, Volunteers, Members, Authors)
New series in Mechanical Engineering, Hybrid Technologies and Fluid Power as well as expanded publications in Mathematical and Engineering Sciences, Optics and Photonics, and Polymer Science will coming soon.